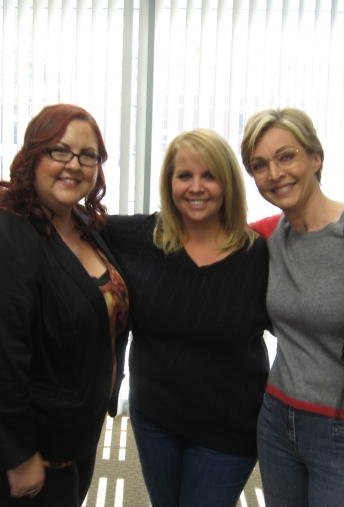 No, you haven't just stepped onto the set of CSI Las Vegas !
True to form, La Rivière is always running somewhere and back in February we took off for Las Vegas to pitch for new business and also touch base with one of our lovely clients "Athena Cosmetics" of RevitaLash® fame.  During this whirlwind tour we had a rare opportunity to visit Athena's logistics centre in Henderson, Nevada, just on the outskirts of Las Vegas.
It really was amazing to finally see where all our RevitaLash® products are shipped from and even more amazing when you think that Henderson ships to 44 countries worldwide and to more than 10 000 points of sale in the US alone!
It's a very close knit, dedicated team (what else, it's RevitaLash® were talking here!) and it was great just to meet some of the names behind the shipping bills that we receive each day so, special thanks to Amber and Val.