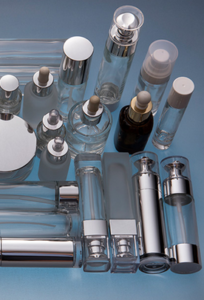 In the eternally evolving world of cosmetics, and with ever more choice, it seems important to clarify the order in which a skin care regime should be carried out.
1.Cleanse
Whatever your ritual, you should always start the day with a cleanse. Yes, yes! Even if make up has been attentively removed the night before, there is always a trace left behind, so we must remove that as well as whatever the skin has excreted during the night.
I am a fan of Micellar Water myself, and in particular, Bioderma's Créaline but each to their own preference. For the skin to be immaculately clean, it has to be cleansed twice. First time to remove all the surface impurities and make up and the second time for a deeper cleanse. Of course, this is done morning as well as night.
2. Tone  
The application of a toner is the last step in preparing your skin for the treatments to come and to ensure that the creams and lotions you use will be able to perform their function as intended.
3. Spot Treatments
If you suffer from acne, now is the time to apply spot treatments.
4. Serum
For the record, and as a general rule, we always start by using the lightest product in terms of consistency. Serums are light, oil-free treatments which are absorbed rapidly. They are highly concentrated, and are formulated to penetrate deep into the cells and the outer skin layer. Serums are mainly designed to treat troublesome issues, such as fine lines, dehydration, high color etc.
5. Eye Cream
I am pretty certain that most of you apply this specific product at the end of your skincare routine. As with serums, the light texture of eye creams is best used before any richer, heavier creams are applied and act as a barrier. It must be appllied before any day or night creams, using a light tapping movement from the outside edge of the eye towards the bridge of the nose and using the ring finger.
6. Moisturizing
This is the one, non-negotiable step of your skincare routine. A moisturizer must be used every day, even if your skin has a tendency to shine. Apply liberally, and always in an upward motion.
7. Beauty Oils
In order to make the most of beauty oils, you can apply them little dabs to drier areas once you have applied your day cream. The oil will not only enhance the properties of your day cream, but it is also one of the rare skincare products that is capable of penetrating the skin. This is why you will sometimes be advised to add a couple of drops to your daily moisturizer in order to boost its efficiency.
8. Sun Screen
Applying a sun screen straight after toning would make all products applied thereafter ineffective. Sun screen is the utlimate barrier cream! By applying it carefully at the end of your skincare routine, you can be sure that the products you previously applied can do their job properly.
At La Rivière Distribution, we have a wide range of skincare products for all types of skin.
For cleansing, our Japanese brand V10 has an excellent Lemongrass Soothing Cleansing milk, as well as a Ceramide Cleansing Gel.
From the Marula range, the Foaming Cleansing Beauty Oil deep cleans the skin with all the benefits of this precious, ancient oil.
For the delicate skin around the eyes, the brand new Micellar Water by RevitaLash® will leave skin feeling refreshed and soft.
As for moisturizer, V10 Plus is revered for its semi-tailor-made serums and for its gel care system that comes in a tube. The range comprises All-In-One, Day Gel, Night Gel and the best seller, Deep Moisturizing Gel with 4 Hyaluronic Acids.
For those who prefer beauty oils, our Pure Marula Oil is outstanding. Cold-pressed and 60% richer than argan oil, it is an excellent anti-ageing product, which also comes in the form of a marula enriched eye cream.
The key item ? Obviously, that has to be a high-performance sun screen from the V10 range. This water-based sun screen boasts an SPF 40/PA+++ and will protect your skin from the sun for 13 hours, leaving a lovely velvety feel and providing an excellent base for your make up.
To shop:  www.beaute-select.com
Happy shopping everyone!
Sequence is Key for Perfect Skin.